We can handle all of your wood and hardwood floor refinishing needs.
Sanding & Finishing
We specialize in sanding, staining and refinishing hardwood flooring. We sand the floors down to the natural bare wood and let you choose your custom stain color, then top coat with several layers of polyurethane.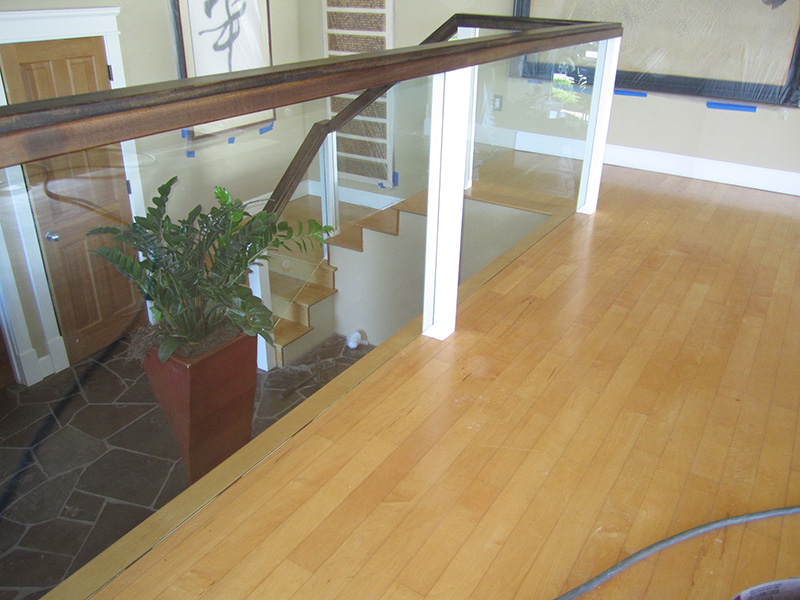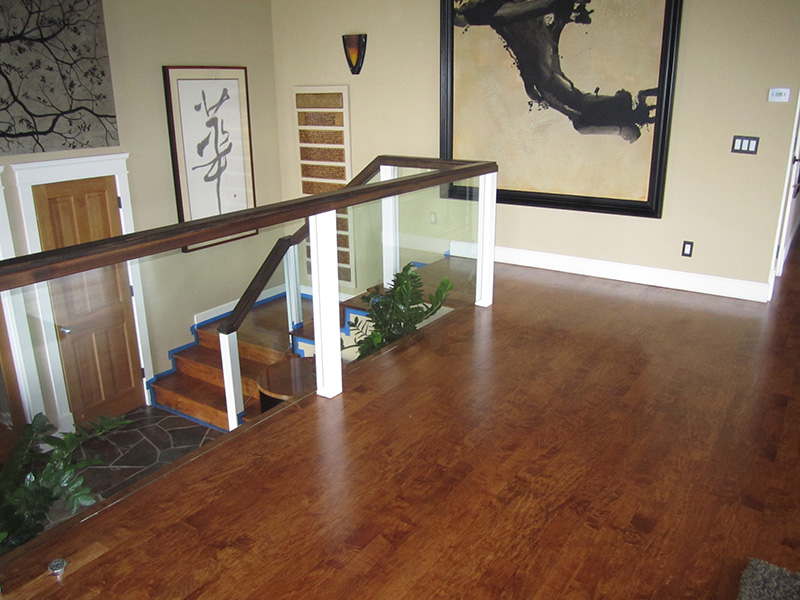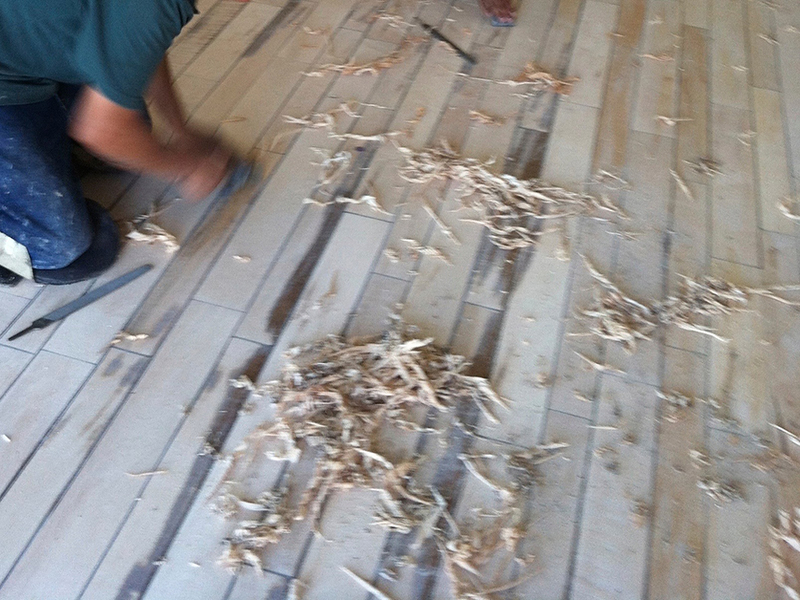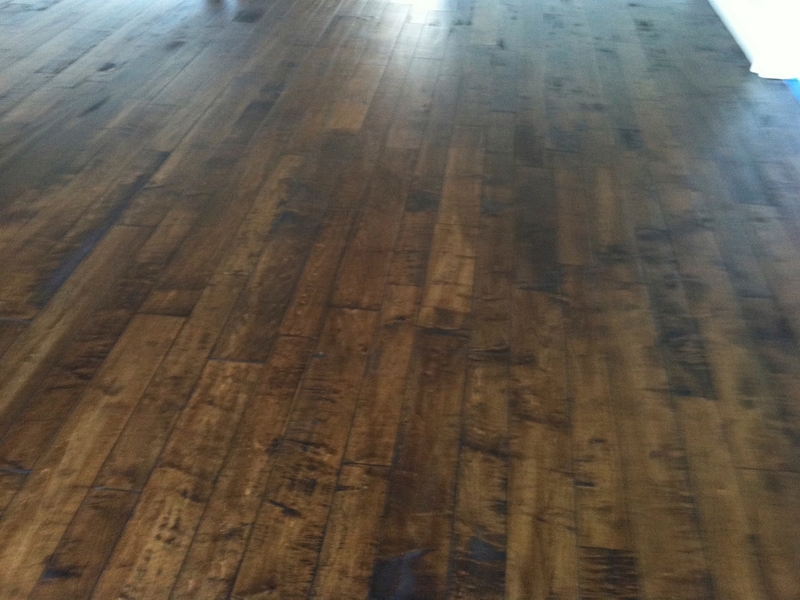 Hand Scraping
A popular trend in hardwood flooring is to hand scrape and distress the wood. This gives the wood and older, worn and weathered appearance and is used frequently in older homes or farm style homes. We carry many brands of prefinished distressed plank flooring and our flooring professionals are specially trained to hand distress existing or unfinished hardwood flooring to achieve the custom distressed look you desire.
Wirebrushing
Wire brushing is a technique used to give your flooring a bit of texture while remaining smooth on the surface. This is a form of distressing the wood that actually makes it more durable and even makes it easier to disguise those little accidents that happen every now and then. This technique is used for a more worn look and is great in high-traffic areas. Wire brushing can be done on solid hardwood flooring as well as engineered flooring.
Like New Again
The refinishing process is necessary to either change the color of the flooring or to remove old finish, dirt, scratches and surface stains. If you wish to darken or lighten your floors, we will sand the old finish from the floors and stain them a custom color of your choice. If your floors are worn, heavily scratched or damaged but you would like to keep the same color, we can do that too. We will sand off the old finish and apply your favorite stain color and then top coat the floors with polyurethane; they should look as good as new. straight, at an angle, or in elaborate patterns; from a simple feature strip border to herringbone to parquet to custom medallions. We make sure that the subflooring is properly conditioned prior to laying your new hardwood flooring and whether we're floating, gluing, or nailing your flooring you know it will be done right the first time every time.